To keep informed on the most up to date, rapidly evolving information please visit COVID- 19 Information – Mamaway Wiidokdaadwin
COVID-19 Information
All Indigenous adults age 16 and older are part of Phase 1 Vaccine Roll-out and will be be able to receive a COVID-19 vaccine. Currently, two groups are able to book appointments.
Due to a limited supply, as of March 1 2021 Indigenous adults 55 years of age and older and their household members 16 years of age and older (Indigenous or non-Indigenous) are eligible to get the vaccine. Soon, all Indigenous People will be eligible.
You can book a vaccine appointment if you are either of the following:
An Indigenous adult who is age 55 or older
An adult (Indigenous or non-Indigenous) who is 16 or older and lives in the same household as an Indigenous adult age 55 or older who is getting the vaccine
Appointments can be booked online.
https://www.simcoemuskokahealth.org/Topics/COVID-19/Vaccine-and-Immunization/Booking-your-appointment
Useful Information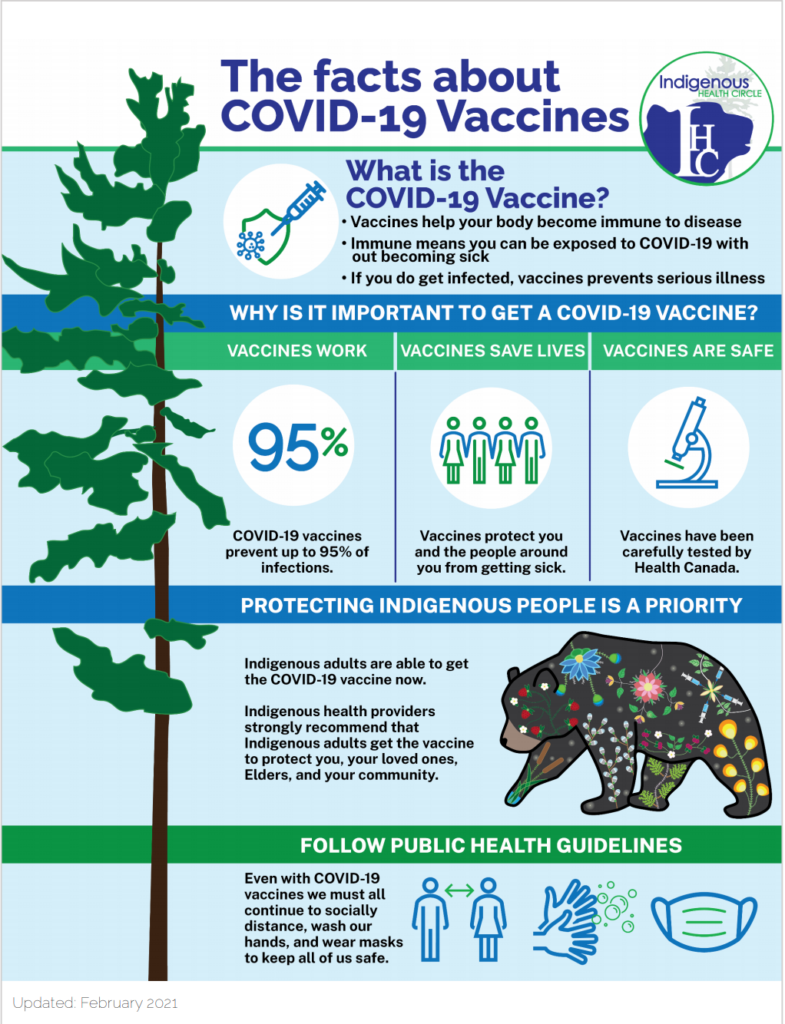 Frequently Asked Questions
Do you have questions about the COVID-19 vaccines? These FAQ sheets have information on the vaccines and how they support you to stay healthy in mind, body, spirit, emotions, community and truth.
Declaration of Indigenous Ancestry
Right now, there are not enough vaccines for everyone in the public who wants a vaccine to get one. Indigenous communities have been identified as high priority to get the vaccine. In order to make sure Indigenous community members can get the vaccines now, clinics will be requesting identification. As more vaccines become available, the need for identification will be reviewed. A form and FAQ sheet have been created to support you.