Red Road Wellness Day Reminder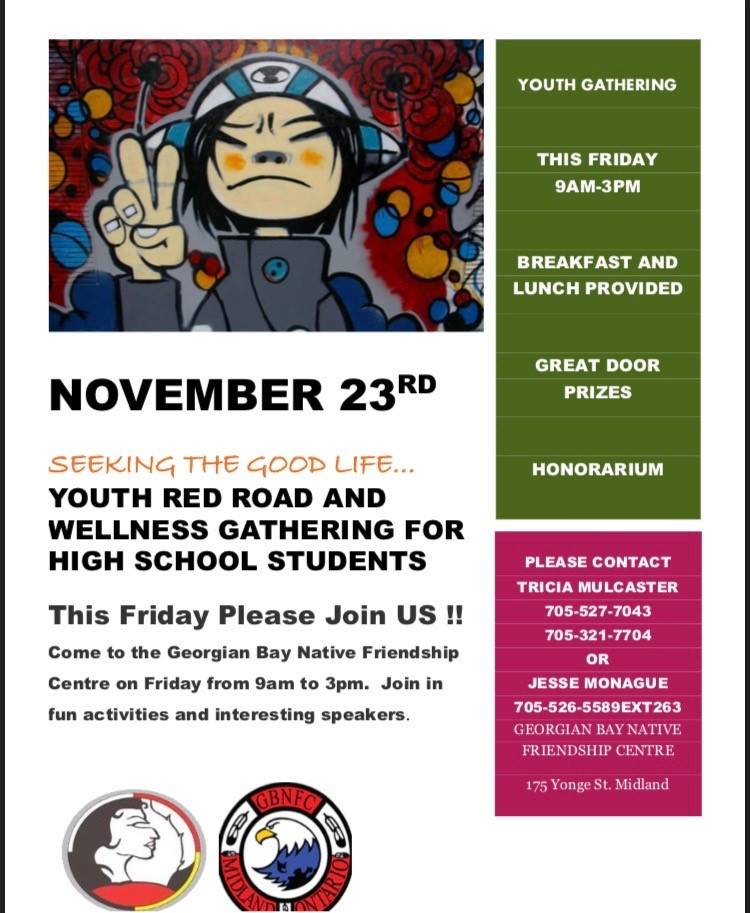 GOOD MORNING ALL! Just a friendly reminder to those who are registered for tomorrow's RED ROAD WELLNESS DAY that we will be starting at 9:00am in the Great Hall! For those who require transportation from Cedar Point there will be 2 GBNFC vans to pick you up at 8:00am and will transport you back at the end of the day for the 4:00pm ferry.
If you have any questions or concerns please call my office (705) 526 5589 ext. 263!
SEE YOU ALL TOMORROW 🙂